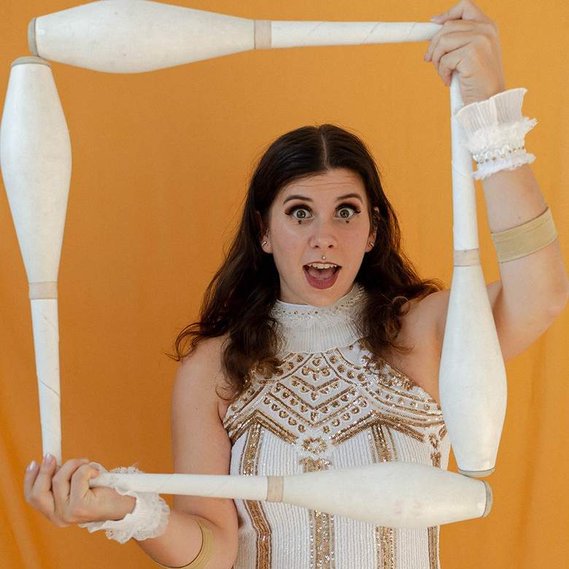 Run away with the circus...
Josie Mae is a juggler, entertainer and social-circus educator in Portland, Oregon.
With over 10 years of experience, Josie Mae is a celebrated lady-juggler who uses an eclectic mix of dance, clown and technical juggling to WOW! audiences near and far.

Available for: private parties, public events, street fairs, school assemblies and more! Josie is happy to work with you to make your event memorable.
"Josie is an amazing juggler and very professional. She will be sure to dazzle any type of audience." - NW Performers Guild
Strolling Entertainment
Entertain your guests with character driven strolling juggling and playful interaction to suit any theme! Excellent option for festivals, street fairs, weddings, and other large scale events.
Fire/Glow Shows
Light up your event with dazzling fire or LED glow performance. Josie is a safe and mesmerizing fire performer. She is fully insured and keeps safety as her #1 priority.
Stage Performance
Company gala? Fundraiser? Religious Event? Josie offers fully choreographed stage entertainment from 5 to 45 minutes sure to entertain adults and children alike.
Classes & Workshops
Corporate Team Building, After School Programming or Private Lessons - you're guaranteed to learn at least one new skill by the end.
Let's get the conversation started!

Please check your spam folder if you don't see a response within 48hrs!